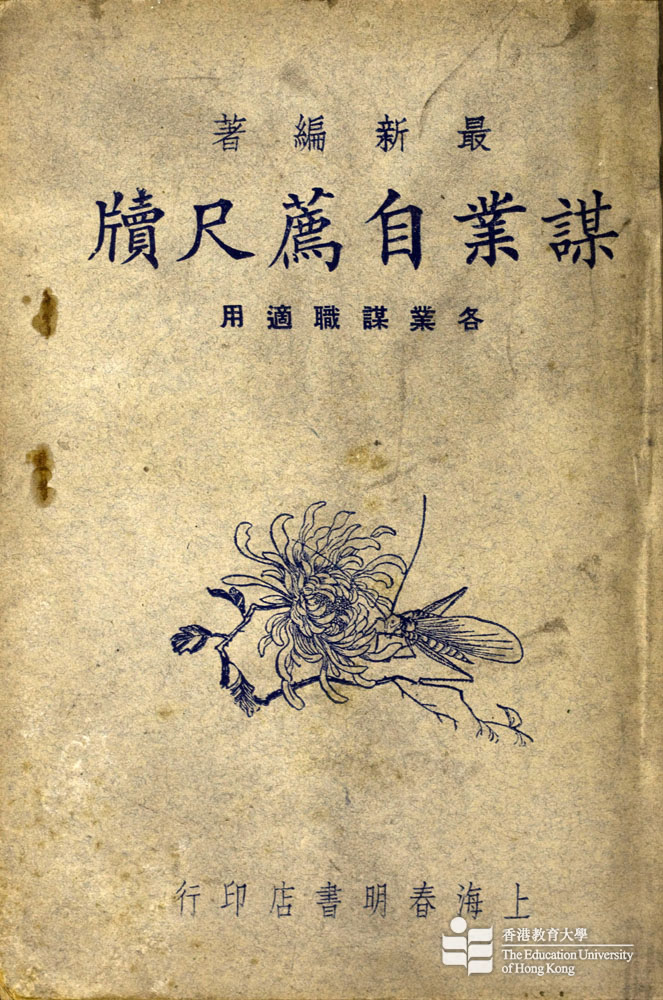 000697_part1.pdf (9.47MB)
000697_part2.pdf (8.94MB)
000697_part3.pdf (5.83MB)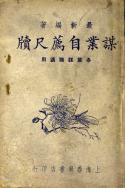 謀業自薦尺牘
[12] 116 pages ; 18 x 12.7 x 0.9 cm
Paper, black ink printing
Description on the front cover : "最新編著 / 謀業自薦尺牘 / 各業謀職適用 / 上海春明書店印行"
Paperback, thread-bound book. Trademark of Shanghai Chunming Bookstore has been printed on back cover.
Chi du, this means the wooden slips used for writing in ancient China. Nowadays, it means letter of correspondence. "Mou Ye Zi Jian Chi Du", published by Shanghai Chunming Bookstore in 1941. This book teaches how to write a cover letter for job application.
Hong Kong Institute of Education Library
https://imagedb.museum.eduhk.hk/en/items/155f57b2